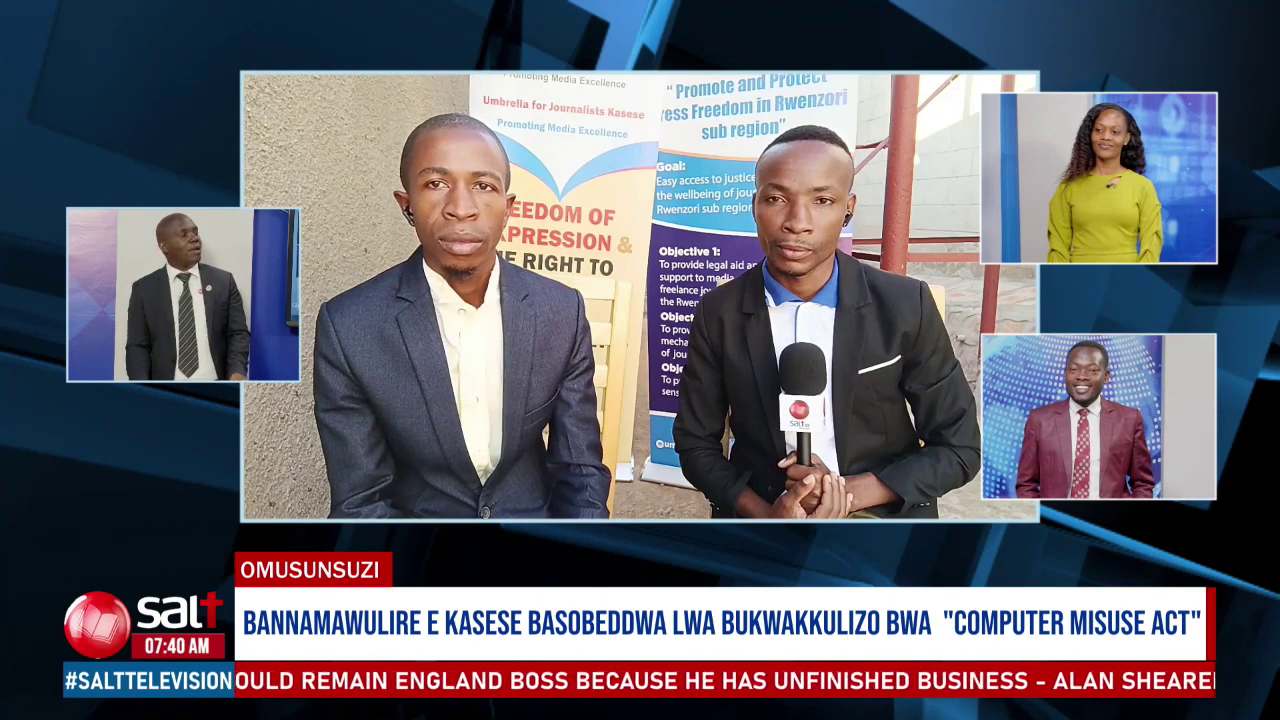 Computer Misuse (amendment) Act 2022 will hurt Journalism-UJK
Journalist's body, Umbrella for Journalists in Kasese-UJK has expressed concerns that the recently passed Computer Misuse Act will curtail freedoms of expression and is likely to affect the access to useful information and news to the public
The Act prohibits unauthorized access to data and sharing of information relating to children without authorization.
This law further seeks to prohibit sending and sharing of false, malicious and unsolicited information through use of internet.
Breach of the law attracts a minimum of 10-year jail term or a fine of 15 million shillings and in some cases serving both.
Saimon Bikeke the coordinator UJK says the law is likely to hamper investigative journalism, a method that has largely been employed by journalists to unearth critical issues which would otherwise not have been brought to the surface through the usual question and answer approach.
He adds that the law puts in jeopardy citizen journalism which has been at the forefront of putting out key information on matters that need urgent attention from responsible authorities.
"Bikeke is also concerned that the law will eventually affect fair dispensation of justice since people will shun capturing or sharing key information that they got without consent. He adds that the organization is undertaking strong steps to enlighten local based journalists to understand and appreciate the legal implication of the law ''
However, Bikeke says all is not casted in sand noting that some provisions such as those that cater for person's privacy and protection of children had been long overdue.