Who We Are
Umbrella for Journalists in Kasese (UJK) is an indigenous organization that is contributing to defending media rights in rural Uganda. The organization run its activities without recourse to discrimination based on religion, race, sex, tribe or other forms that demean human dignity.  We consider Security, Capacity Development, Outreaches, funding opportunities and resources as key things in our journey to transform the globe. UJK comprises of competent, independent, and a network of media professionals who extensively contribute to a secure and safe working environment in the country. We are initiated in the principal belief that ethics and respect for human rights, freedom of expression and well remuneration is a core element of democracy.
Our Vision
"An independent and impartial press."
Our Mission
"UJK empowers and advocates for rural journalists in Uganda through training, legal defense and legislative lobbying to ensure independent and truthful journalism"
Our Objectives
To raise the status of journalism upcountry by adopting codes of professional ethics.
Conduct Civic Advocacy on Good Governance and Accountability through organized community Barraza's
Train local journalists in community based story mapping and  telling
Train journalists in digital reporting
Defend and promote freedom of  expression and access to information
Strategic Objectives
Integrity:
To be honesty and reliable to our values
Teamwork:
Believing in a collective effort to serve our community.
Accountability:
To be accountable for our actions to all stakeholders.
Equity:
To be fair and just to everyone without discrimination
Our Collaborations
In 2016, we signed an MoU with Unwanted Witness under the Project; "Using technology to building an independent and self-sustaining freelance journalism in rural Uganda" with support from the United States of America, Embassy, Kampala. In 2017, UJK signed a Memorandum of Understanding between Freedom House Inc implementing the Protecting Media Space in Uganda Project – National Democratic Institute/Fundamental Freedoms Fund Cooperative Agreement No. 16-16202-NCS.H-1428 Freedom House Ref 18- ND3HPM-01
In 2022, UJK signed a Subaward Agreement No. 22-HFA011-RR11 provided through Freedom House by the United States Agency for International Development (USAID).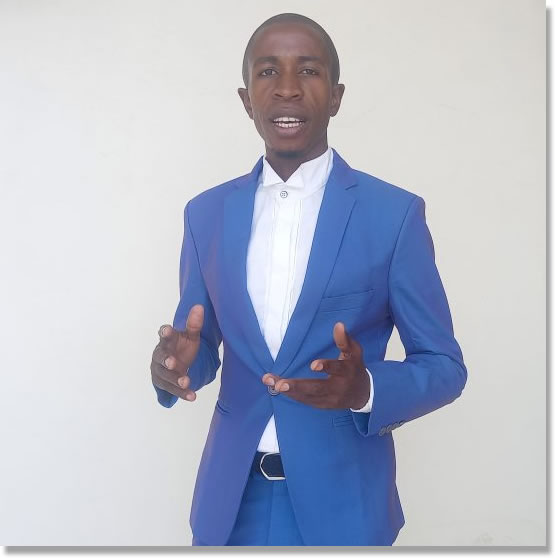 Our Founder & Coordinator
Bikeke Saimon is a media expert, thought leader with global connections and manages the overall operation and resource at UJK and acts as the main point of communication between the Board and other stakeholders (Gov't & Donors). He brings novelty, values and vision to explore opportunities and create collaborative solutions to journalism communities.
He is a grassroots Journalist, passionate about investigative journalism, environmental journalism, human rights and accountability.  He has previously worked with, Kasese Guide Radio (KGR), Uganda Broadcasting Corporation-UBC Ngeya FM, State News Publication, The Sunrise Newspaper and Uganda Radio Network (URN).
He is among the 100 Most Positively Inspiring African Youths (100 MPIAY) Award winner 2017 https://www.positiveyouthsafrica.com/list-of-100-most-positively-inspiring-african-youths-announced/
He is also among the 2022 Accountapreneur fellow by Accountability Lab Cohort 2022, Uganda  https://accountabilitylab.org/accountapreneur/simon-bikeke/
He is an Independent Member Institute of Community Reporters @ People's Voice Media
https://communityreporter.net/users/greatlakesregionwatch