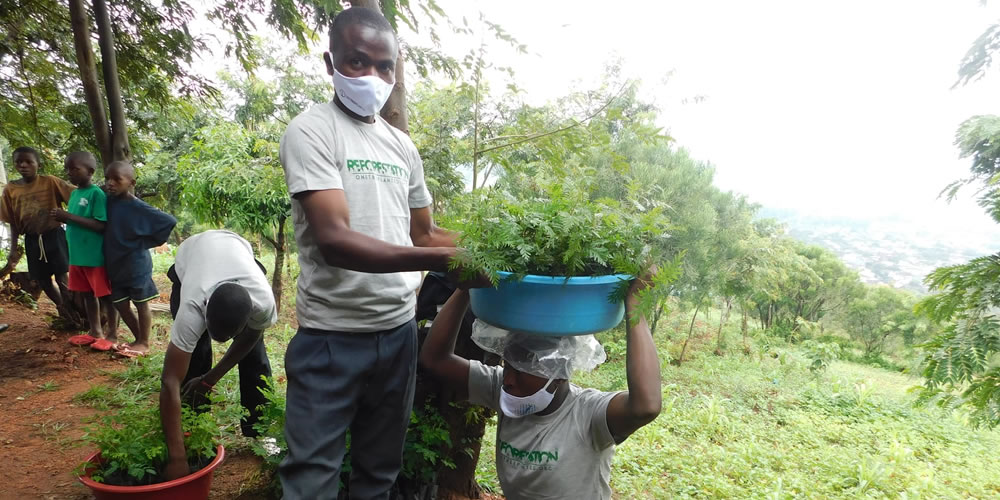 Rwenzururu Kingdom marks 54th coronation anniversary
Rwenzururu Kingdom marks 54th coronation anniversary of his Majesty Charles Wisely Mumbere Iremagoma with a low key event of tree planting.

The activity which was spearheaded by IDEAS For Uganda a nongovernmental organized took place today at Buhikira Royal Hill near springs international hotel in Kasese town with 1000 trees planted.

According to the Kingdom Prime minister, for the last four years, the institution has not held any celebrations because the main celebrant King Mumbere Iremagoma is still held up in Kampala pending his court case in relation to the 2016 palace attacks that left over hundred royal guards killed by state security forces.

He said the kingdom has embarked on a 17billion shillings tree planting campaign to restore nature on the Rwenzori Mountain.

Isaac Sinamakosa the monitoring and evaluation officer IDEAS for Uganda said they intend to plant one million trees in Rwenzori region as part of their efforts to save the diminishing nature of Rwenzori mountain.