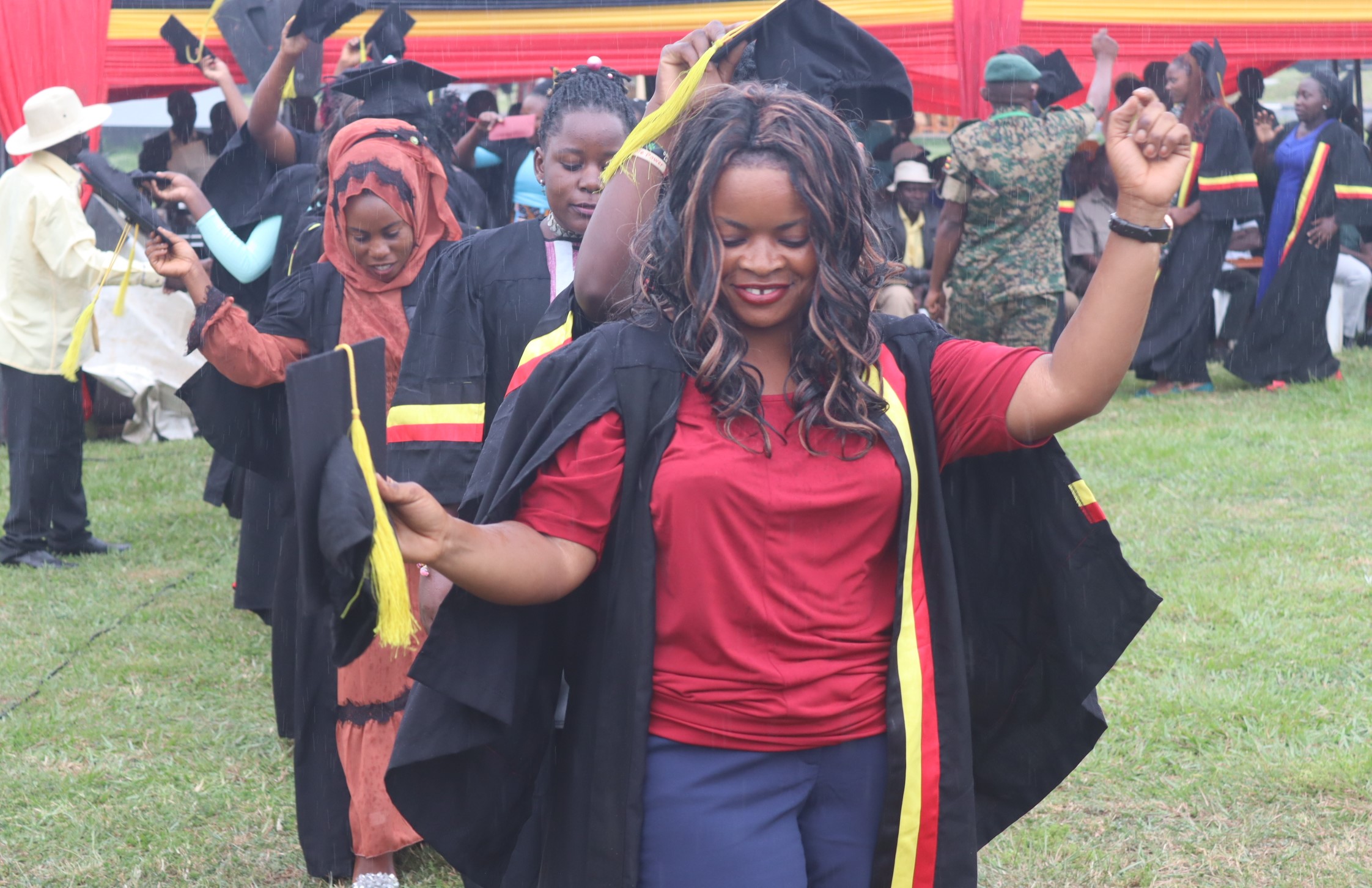 State House to Construct a Common User Facility in Kasese
A common User Facility will be constructed at the Rwenzori Industrial Hub in Kasese District.
The facility which will help youths trained in life skills start producing their own work and earn a living.
It will be equipped with various equipment which will be freely accessible to the youths.
Barekye Jane, the State House Comptroller said the initiative is to address the financial challenges being faced by many skilled youths in the country which is hindering them from acquiring the necessary tools to start up their own businesses.
Barekye was speaking on Tuesday at the first graduation ceremony of the Rwenzori zonal industrial hub in Mubuku town council.
Sound:
Barekye also said that Kigumba Training School in Hoima District will skill up welders so that they can be ready to compete for jobs when actually oil production begins.
Eng. Raymond Kamugisha, the Director of Presidential Hubs, said that they are targeting to skill more youth. He added that there are plans to construct more training centers.
Kitanywa Sowedi, the Busongora North Member of Parliament, said vocational skilling interventions have been long overdue in Kasese.
He asked the government to increase enrollment from the current 300 per intake given the high demand from the community to join the institute.
Sound:
Felix Manzi, the hub manager said that the vision of the skilling in the hubs is meant to create wealth among the youth.
However, he asked the state house to facilitate the introduction of a bakery and confectionary and a vehicle to facilitate the institute work.
Masika Ritah whose nice graduated in carpentry said the family does not have the resources to support him to start a workshop. She hopes that once the common user facility is established his son will equally benefit.
The 198 graduates obtained level one certificate of Uganda Vocational Qualifications, under the Directorate of Industrial Training, Ministry of Education and Sports after attending a five-month training.
They trained in tailoring and garment cutting, welding and metal fabrication, carpentry and joinery, and hairdressing.
The group also underwent mindset, patriotism, and leadership skills training impacted by the Uganda people`s Defense Forces-UPDF.
Background
Rwenzori Zonal Industrial Hub is one of the 21 hubs constructed across the country with the aim of skilling over 12, 000 youths every year under the Presidential Initiative on Skilling.