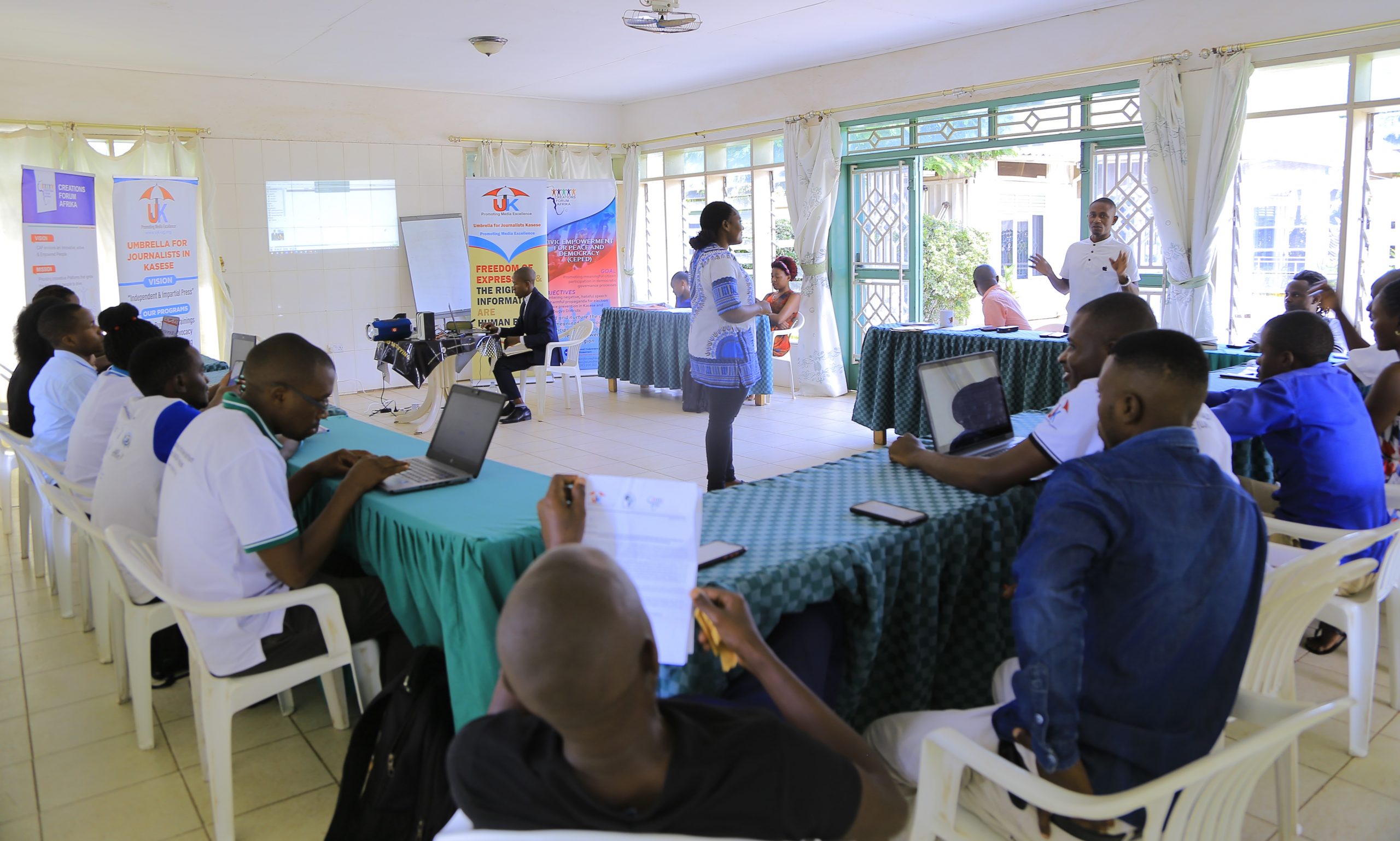 Popularization of the Uganda Election Data Portal in the Post-Election Era in Kasese District
On the 4th November 2022, Umbrella for Journalists in Kasese (UJK) in partnership with Creations Forum Afrika (CAF) and African Youth Development Link (AYDL) hosted a stakeholder's dialogue on electoral data visualization and analysis on trends, voter registration, voter turnout, and invalidity for electoral reform advocacy funded by IRI.
The dialogue was attended by 30 key stakeholders including political parties, the electoral commission, security agencies, religious and cultural leaders, youth, civic actors, and media in the district.
The event took place at White House Gardens – Hotel, Kasese with a specific objective to identify areas for reform that are critical to improving voter registration, voter turn-up, and reducing invalidity of votes cast.
Aware that the electoral reforms agenda has become part of Uganda's democratic process intended to put forward the electoral rights of citizens and operationalize key principles such as impartiality, inclusiveness, transparency, integrity, and accuracy.
However, the Electoral law reform process has persistently faced challenges and a lack of political will in various circumstances. Whereas various players are key to the process, among others, including the Electoral Commission has faced challenges on how they should engage.
The electioneering period ahead of the 2021 general election began with the release of road maps and yet the political landscape was without concrete electoral reform and constitutional amendments tabled. Even those that were enacted came close or even in the middle of the election cycle thus affecting the key electoral process.
It's important to recognize elections as an element of a broader political process determining it as a process rather than as an event. In principle, the process is as important as the means, and so is the idea that elections become meaningful when both timely constitutional and electoral reforms are reviewed, constituted, and enacted to allow the practical application of required standards and conducts. In essence, the 2021 electoral process had 18,157,960 million registered voters, and only 10,744,319 voters cast their vote representing a 59.2% voter turnout of which valid votes were representing 10,350,819 with a percentage of 96.3% and 393,500 invalid voters.[1] From the perspective of registered voters and voter turn-up, about 7,413,641 never turned up to vote.
[1] https://uganda.electionsdataportal.org/result/Presidential/2021/National/
As we head close to the road map and post-election cycle for the next year, we must build on stakeholder engagement to identify areas for reform that are critical to improving voter registration, voter turn-up, and reducing invalidity of votes cast.  End