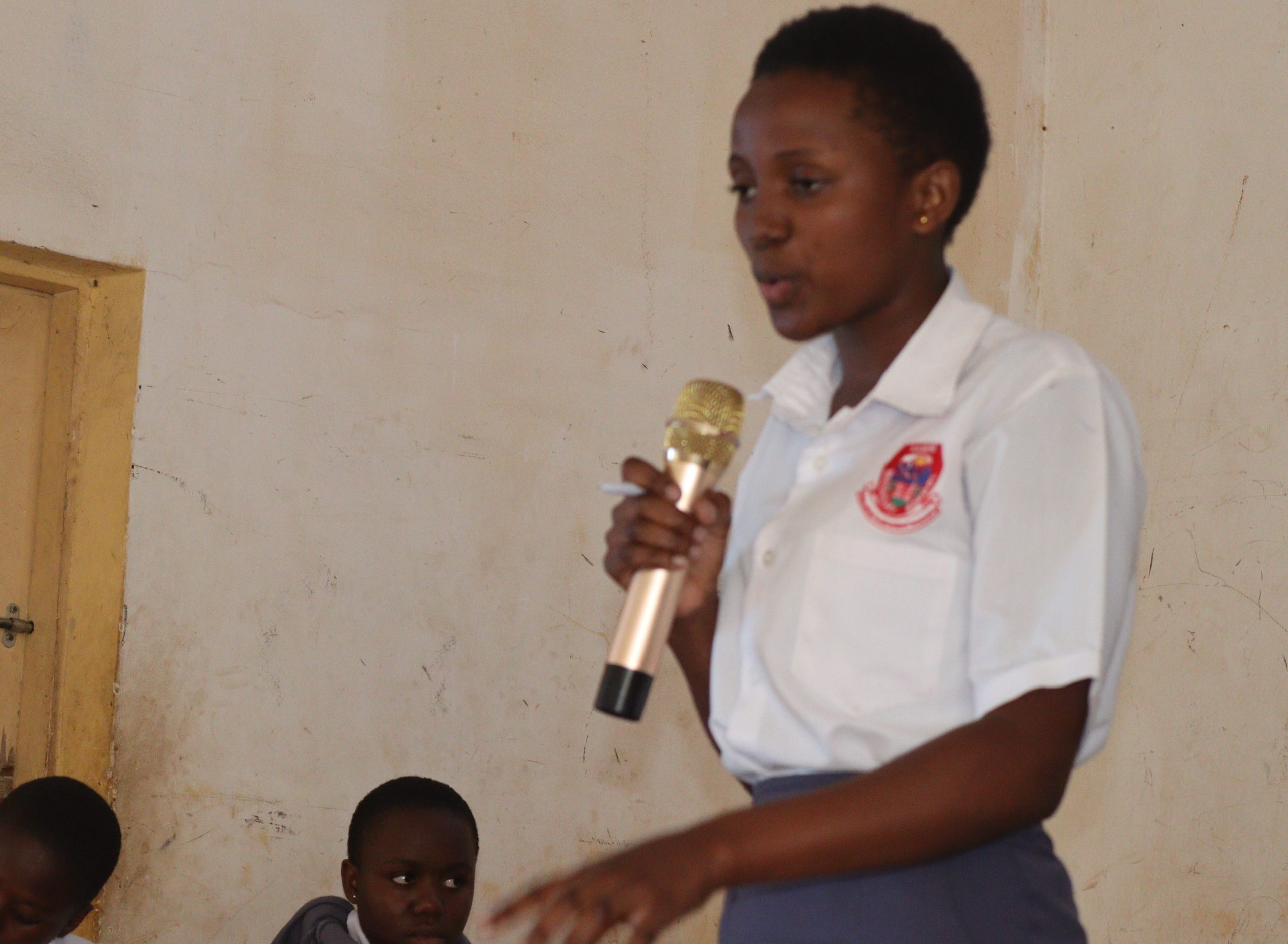 Leaners Take On School Debates to Promote Environment Conservation, Wildlife Protection
By; Basaijja Idd
Learners in Rwenzori region are taking school debates as one way to draw their peers and the community into conserving the environment and defend the wildlife.
The inter-school debate competitions being supported by World Wide Fund for Nature-WWF aims at providing fun and engaging environmental discussions within young people.
The debates are also aimed at including patriotic values and norms in order to develop resourceful, responsible and resilient citizens who are committed to protecting the country's natural resources.
Leaners now want Uganda Wild Life Authority-UWA to come out and support their advocacy towards conserving nature.
Nasir Gloria Ngabiire a senior three students at Kasese Secondary school notes that students involved in debates engage in deeper thinking about conservation and are able to translate this knowledge into practical work.
A member of debate and wildlife club, Ngabiire says she has gained  a lot of knowledge regarding the value of conserving nature and aspire to be an advocate f conservation.
Samuel Thembo, a student and member of the debating club at Semuliki high school in Bundibugyo district says debating is exposing him to new knowledge regarding the impact of climate change and what contributions young people like him can make towards building modern mitigation measures.
Similarly, Mary Nyangoma a student of Kasese Secondary School says debate has given her a platform to share her thoughts with policy makers and hopes some of these ideas could one day shape the future laws.
However, she appeals for financial support to help school debating clubs carry the message on environmental conservation into communities.
Sarah Kenyana, the reigning miss tourism Rwenzori agrees that debates encourage students to be more open-minded, critical and literate in general knowledge of environmental aspects and preservation and conservation of natural resources.
She wants agencies like UWA to priotise using school children to send messages on the value of conservation.
Seth Aheebwa, the Kasese municipal education officer argues that schools are a center of inculcating morals and grooming future leaders that must be taught on the value of environment when still young.
John Justice Tibesigwa, senior warden in charge of Rwenzori mountain national park says the debates are timely because the region's environment is at its most vulnerable stage when most wetlands have been taken into grazing lands without local authority intervention.
He says learners are at a stage where they can take new knowledge on environmental conservation and they transfer it to communities.
Happy Ali the communications officer and focal person for wildlife club debates said they are finding new and creative ways to get young people interested in conservation of nature.
He notes that young people need to be given opportunities to propose initiatives and act on some of the challenges that affect nature.
WWF Uganda with funding from Hempel Foundation through WWF Denmark is implementing a multi-million project dubbed "a sustainable future for Uganda's Unique world heritage", that among others is fronting restoration of the degraded and encroached on Rwenzori mountains national park zones.
In 2022 WWF in partnership with Uganda Wildlife Authority-UWA established environment/Wildlife clubs in 11 schools each club comprises of 30 members.
The project is working in the districts of Ntoroko, Bundibugyo, Kabarole, Bunyangabu and kasese.
Kasese secondary school won this year's secondary school competition.